---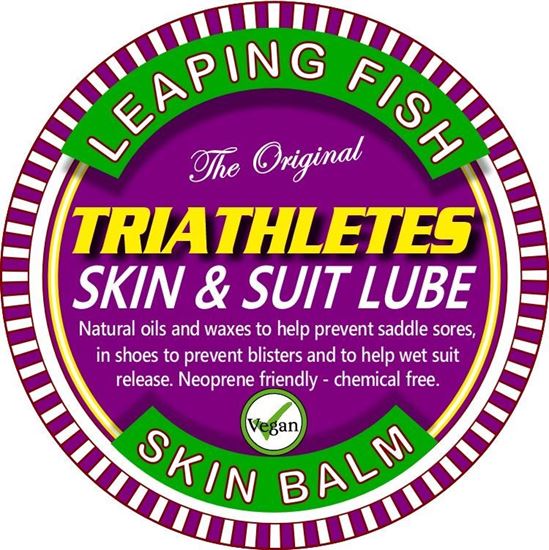 Triathletes Skin & Suit Lube
A blend of natural oils and waxes that help prevent rubbing in wetsuits, saddle sores from cycling and blisters from running. The essential oils have natural qualities that help prevent infection and bacterial build-up. 
Unlike petroleum based products, Skin & Suit Lube allows your skin to breathe and a light layer of waxes prevents the by-products of sweating from further irritating your skin, and its neoprene friendly and won't damage your wetsuit. Triathletes Skin & Suit Lube protects the skin from abrasion and friction and the oils and waxes keep your skin supple and moisturised. Use it on any part where the wetsuit and skin develop chafing. You can also apply to tight areas such as forearms and wrists to help with wetsuit slide to remove it quickly during events.
Skin & Suit Lube is environmentally-friendly and made in the UK from premium ingredients, and have a low carbon footprint compared to imported alternatives. This is a natural product - avoid contamination with water which can cause the balm to deteriorate, store in a cool place, use within 6 months of opening, and always try on a small area of skin before general use.

Triathletes Skin and Suit Lube contains :

Rapeseed oil
Soya wax
Glycerine
Avocado Oil with Geranium
Citronella
Tea Tree essential oils
Available in 60ml / 60g Tin