---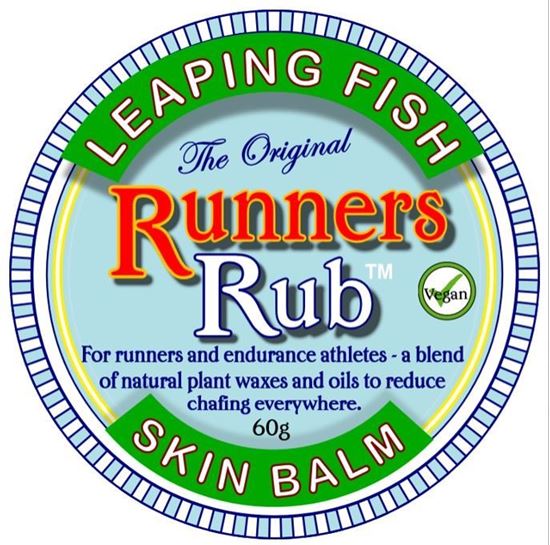 Leaping Fish Runners Rub
For runners and endurance athletes - a blend of natural plant waxes and oils to reduce chafing everywhere.
A light blend of natural plant oils and waxes with essential oils, Runners Rub is for all runners whether training for a 5k or an endurance event. Use under clothing and running underwear, clothing contact areas, thighs, arms, pressure points such as backpack straps or in your shoes to reduce friction and help avoid blisters and so keep you performing at your best.

Runners Rub contains :
Rapeseed oil
Soya wax
Cocoa butter
Glycerine
Zea Mays
Vitamin E
Bergamot
Sweet Marjoram
Star Anise

Available in 60ml / 60g Tin