---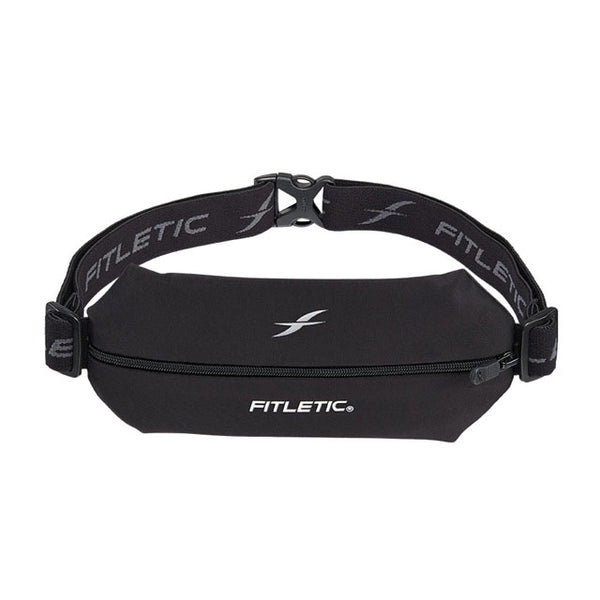 Fitletic Mini Sports Belt Runners Pouch
Sleek and minimalistic, a versatile running pouch for all your outdoor activities.
Proof that less is more, this original running belt is one of our bestsellers.
This lightweight and discreet Lycra pouch is small, but can expand to fit your over-sized smartphone.
More than a running belt accessory, it's an everyday necessity for everyone who wants to be hands-free while engaging in sports and fitness activities, vacationing, or running errands.
Product Details

Expandable Lycra pouch
Fits iPhone 8 / X / XR, Samsung Galaxy S9, and other similar sized phones - with a thin case
Interior pocket to securely hold ID and credit cards
Ultra-comfy Dual-Adjust waist belt (one size fits all)
Bib toggles can be added for race day (purchase separately)
Belt Dimensions: Adjustable Band (24 – 55 inches/61 -140 cm)
Pouch Dimensions: (7.5 inches x 3.25 inches/19.5 cm x 8 cm)