---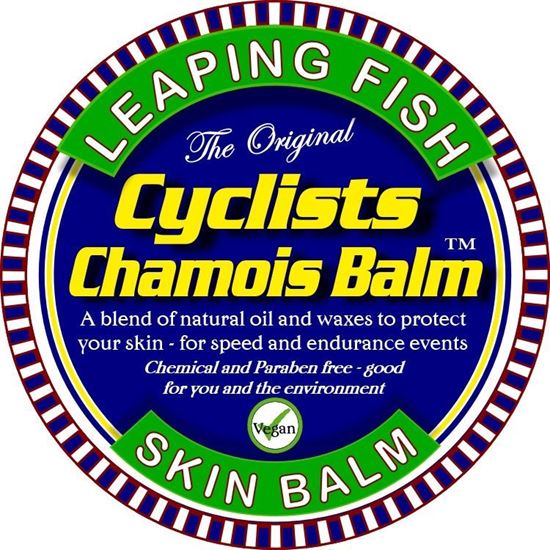 Leaping Fish Cyclists Chamois Balm
Made from premium ingredients, Chamois Balm is good for your skin and the environment as it is free from water, preservatives, chemicals, pthalates and parabens.

Unlike petroleum jelly, Chamois Balm won't clog your pores which helps to prevent toxins and bacteria being trapped on your skin.

Prevents inflammation and chafing whilst the Shea Butter and other ingredients keep your skin soft and flexible throughout your ride.

Cyclists Chamois Balm is made in the UK thereby reducing the transport footprint compared to imported products.

Cyclists Chamois Balm contains :
Rapeseed oil
Soya Wax
Coconut Oil
Glycerine
Cocoa Butter
Shea Butter
Vitamin E
Essential oils 

Cyclists Chamois Balm is a natural product - avoid contamination with water which can cause the balm to deteriorate.

Use within 6 months of opening and always try on a small area of skin before general use.

Available in 60ml / 60g Tin